---
Below are some highlights for this month.
Click subscribe here at the bottom of the page to receive monthly news and updates about CATC.
---
Profit tax return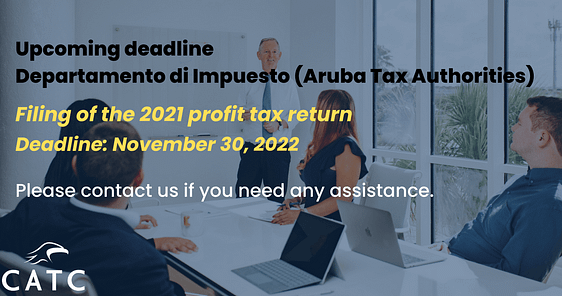 CATC would like to remind clients about the upcoming deadline for the Filing of the 2021 Profit Tax return due on November 30, 2022. Please contact us if you need any assistance.
---
World Tourism Day
Happy #WorldTourismDay 🌴☀️
This year World Tourism Day and the theme Rethinking Tourism inspired us all to reconsider the role of tourism. Education, jobs, the planet, and opportunities to grow more sustainably are part of the new tourism.
What have we learned in the last couple of years?
Tourism matters. It is a pillar of sustainable development and opportunity for millions. As destinations around the globe recover, let's #RethinkingTourism grow better.
---
Shubh Diwali
CATC wishes all friends, colleagues, and clients a Happy Diwali

May this year's festival of lights bring joy, happiness, health, and prosperity to you and your family!
---
Health Check report seminar
The Health Check report gave our employees insight into application design patterns and environmental performance risks. The results are from their check-up during our International Happiness at work week. The health check consisted of a fitness test, body composition test, blood sugar, and blood pressure. It was a great opportunity for the team quickly. During this report, the employees received summarized information about their results, a general explanation from Gisele Netto a physiotherapist & lifestyle coach, and a Q&A.
---
Felis dia di Pais Kòrsou 
Felis dia di Pais Kòrsou
Happy Curaçao Day! It marks the island's anniversary of becoming an independent country within the Dutch Kingdom on the 10th of October 2010.
---