---
Below are some highlights for this month.
Please click on sign up here at the bottom of the page to receive monthly news and updates about CATC.
---
International Payroll Day
There's no better time to thank our #PayrollHeroes than on #InternationalPayrollDay!
CATC would like to thank the payroll masters who ensure the recurring important payroll moments go smoothly so that you can focus on your business.
As you as our valued customer know we offer convenient monthly all-in fees and a single point of contact.
Do you recognize your designated payroll master?
Audrey Wever – Carolen Manga – Kimone Brown – Machteld van Agtmaal – Marielena Tromp.
---
Upcoming Deadlines
Companies in Aruba are required to comply with the annual filing of their respective profit tax return. This return should be filed within five (5) months after the end of the financial year. Companies having their financial year ending on 31 December 2021, would have until 31 May 2022 to file and pay their 2021 preliminary or final Aruba profit taxes.
---
CATC Team members competing in the 30th Ronde van Aruba
Woot woot 🥳🏃‍♀️🏃
Congratulations to our CATC colleagues Gerald Moreta and Jospeh Loaiza and their team T.K. for competing in the 30th Ronde van Aruba. CATC is very proud of all participants and glad to have sponsored this spectacular group in this event.
The team T.K. runners:
Gerald Moreta
Nanine Ponson
Joseph Loaiza
Clayton de Nobrega
---
Farewell Frangelith & Julsen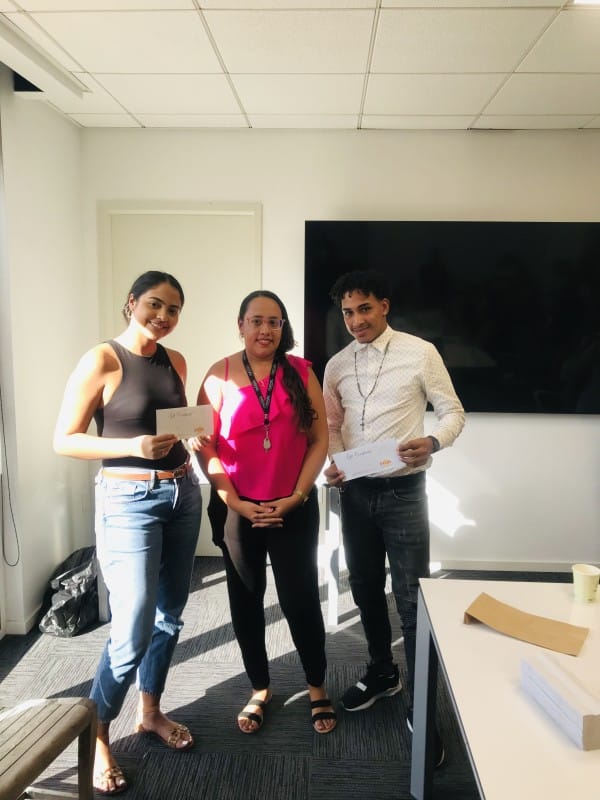 CATC would like to express its gratitude to Frangelith and Julsen for their contribution to the company. They have been a tremendous help to each department of our Aruba office. We hope they keep doing their best in their fields. It was a pleasure working with them both. Farewell, and we hope to see them both soon.
---
Aruba Security Service: 'Cybersecurity must be higher on the agenda than counterterrorism'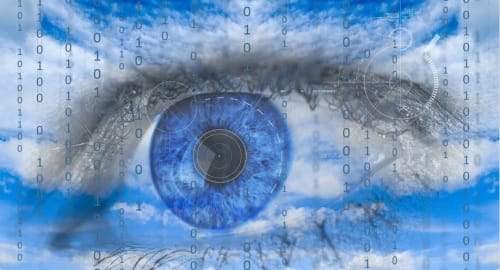 ORANJESTAD – It is rare that the Security Service Aruba (VDA) invites a journalist to tell about state threats. Correspondent Sharina Henriquez talks about her appointment.
The reason for the conversation is the series of publications of the Caribbean Network that are about cybersecurity in Aruba. Vital companies and government institutions are at unnecessary risk because they do not have their IT security in order, according to a study by cyber expert Erik Jan Koedijk. "I want to emphasize that no one speaks on our behalf," says the head, Juri Nicolaas.
"Sorry, but these are the rules."Paper is still the safest," says Nicolaas. "I don't have a phone with me right now. I can't record the conversation. We are in a large conference room with shuttered windows, with only pen and paper.
A week earlier, I was at the NCTVI's office with a cyber experts task force for adversarial. But the Security Service, also a member of this group, was not at the table.
Who is responsible for what?
VDA informs that it has given the first major push to put cybersecurity on the agenda. And that the new club NCTVI, which has been in existence since 2018, has subsequently been pushed forward to (partly) take it further. There is also a difference in responsibilities, explains Nicolaas. "They deal with crime in general, us when it is a threat to national security." That is also the case if, for example, a hacker shuts down the only water and electricity producer WEB, he says. The VDA initiated the collaboration between vital companies and the government (task force).
In Aruba there is only a working group that watches over the vital companies WEB, Elmar, Setar, Centrale Bank Aruba. It is a pilot – a test – in which they work closely with the security service and NCTVI. Other crucial companies not yet. The intention, explains Nicolaas, is that there will be more of these so-called ISACs. These are Information Sharing and Analysis Centers where parties from the government and the business community share information about cyber threats, as well as other knowledge. Because it is often sensitive information, the parties make agreements about this.
"It still needs to be structured," says Nicolaas. "The intention is that each sector will have an ISAC with its own protocols. Eventually you get a kind of weather forecast that NCTVI sends out about cyber threats. The information is still professional secrecy and there is no obligation to report yet." But as NCTVI indicated earlier, there are plans to introduce a reporting obligation in a new law.
'Eventually you get some kind of weather reports of cyber threats'
How urgent it is that Aruba makes cybersecurity a priority is also apparent from Nicolaas' answer about the threats to the island. "Cybersecurity is more important than counterterrorism," says the foreman of the Aruban security service. "Counterterrorism is now lower on the agenda. Information security and cybersecurity have become very important. The threat of cybercrime was low at first, because Aruba was not digitized. So now higher because more and more is going digital."
Moreover, these threats increasingly come from state actors instead of 'ordinary' criminals. "We see footprints from China and Russia. We see what is happening on our website every day. We look at specific footprints and whether it can be considered a dangerous actor . We are looking at actions by Venezuela, which is cautiously becoming a platform in the region."
The security service uses cyber security for the protection of government information, espionage or counter-espionage. "And we also hack as if."
Security service conducts awareness campaign
The service is therefore also the one that conducts awareness campaigns for the public. On the website you can find a lot of information about how cyber criminals work, the trends that you have to watch out for. But the question now arises whether the security service should not learn from its own campaign. The Dutch cyber expert Erik Jan Koedijk has examined the VDA website and the vda.aw mail domain and has come to the conclusion that the security service is 'unnecessarily vulnerable to cybercrime because the basic settings do not appear to be in order'.
Full article: https://caribischnetwerk.ntr.nl/2022/05/13/veiligheidsdienst-aruba-cybersecurity-moet-hoger-op-agenda-dan-counterterrorisme/
---
For all of the latest news and updates from CATC,
please refer to our online News page.